Notes on Japan + My Travel Routine (or Lack Thereof)
Hello from Kerala, India! 
I'm just now getting the chance to check in with you about my Japan trip after a whirlwind departure from Tokyo this weekend. As a reminder, I was in Japan to do research for my upcoming book, Destination Wellness. Back when I planned the trip — a two-week trek from Kyoto to Tokyo with the adventure travel group Exodus Travels — I obviously had no idea that I'd be there during the lead-up to the incredibly destructive Typhoon Hagibis. Yet there I was.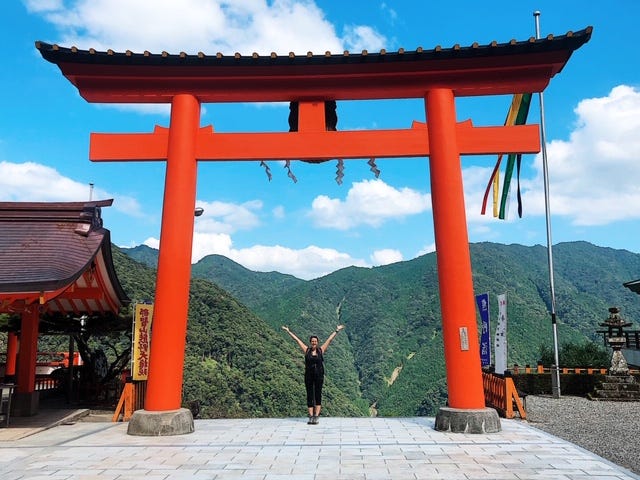 The collective mood during the pre-typhoon days was surprisingly hopeful. Japan is a country very accustomed to natural disasters, and takes great pride in its infrastructure, so the Japanese people I spoke with in Tokyo certainly weren't running out to stock up on canned goods. My guide Keigo was a bit concerned for his 90-year-old father, but ultimately expressed full confidence that he'd be fine. "He's a strong man," Keigo assured me. "He will be okay." (He was.)
I wasn't there for the actual typhoon, which turned out to be the worst storm in decades — and the aftermath is still playing out. I was lucky enough to be on one of the few flights that actually took off on Saturday morning before the typhoon struck land. But even though I was happy to make it out safely and without delay, I also felt devastated for the country that I'd just come to know and love. Because make no mistake: It's hard not to adore Japan.
**
There's the sheer beauty, for starters. I spent a good portion of my time there on the Kumano Kodo, a series of ancient pilgrimage routes in rural Japan. The trek takes you through miles upon miles of quiet cedar and bamboo forests, the kind where you can hear the trees swaying in the slight breeze and even the occasional snake slithering through the leaves on the ground. The air smells so fresh and pure, it's easy to see why shinrin-yoku (forest bathing, which is the art of intentionally "taking in" nature) originated in Japan. The atmosphere oozes stillness.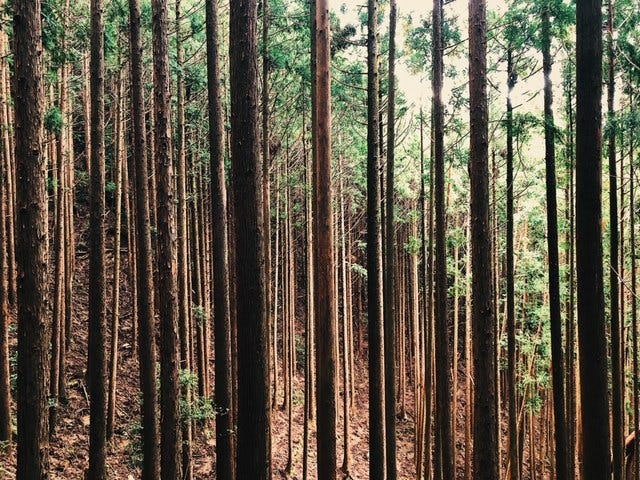 And it also oozes order. Travelers love to talk about how efficient everything is in Japan, so this is not exactly a new observation, but seeing everything run so smoothly in person made it all real for me. It's truly amazing! One of the first things I noticed when I went to collect my luggage at baggage claim was that all of the suitcases were lined up in perfect symmetry. Seriously, who does that? The moment I saw that perfectly aligned beauty of a conveyor belt, the phrase "only in Japan" became a staple in my travel vocabulary. 
There were other "only in Japan" staples, too — like the immaculate public toilets and the thousands of incredible onsens (natural hot springs) scattered throughout the country and the vending machines filled with beer and the amazing convenience stores, particularly the 7-Elevens. Yes, the 7-Elevens! While American 7-Elevens tend to err on the side of potentially questionable hot dog, Japanese 7-Elevens are a true delight, serving everything from sushi that's actually good to loads of local sake to all of the fun snacks, like wasabi crackers and matcha Kit-Kats and plastic-wrapped rice balls (a new favorite of mine). In fact, since I spent a significant portion of my trip in gorgeous, serene countryside villages, 7-Elevens were often the only store around — a real lifeline for locals and travelers alike.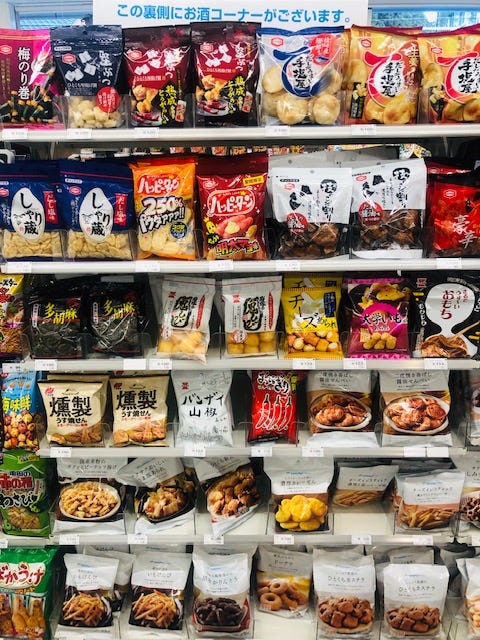 **
I could go on and on about Japan. And I will, in the book, when I'll also get into all of the healthy living lessons I picked up along the way. In the meantime, I'm dying to chat about another aspect of health: how to stay well during long-term work travel. I'm currently at the exact one-month mark of my month-and-a-half journey around the world, from Hawaii to Japan to India, and you guys, it's been the trip of a lifetime so far (and I still have two more destinations to go). I pinch myself most days to make sure that this is actually my real life — and it is!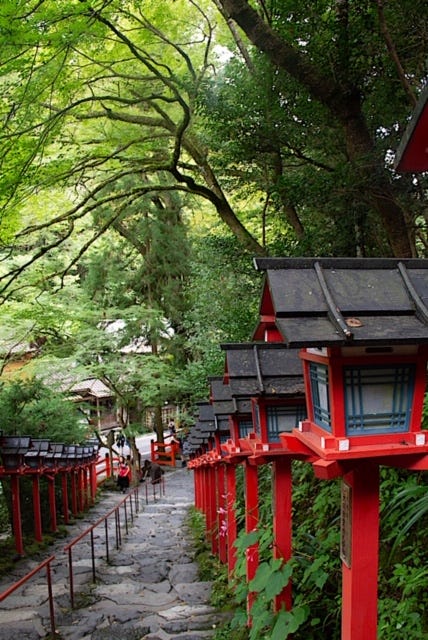 That said, these back-to-back trips are starting to wear me down at the same time. Chasing down interviews and photos and experiences, all while attempting to navigate a new place and somehow keep your health afloat, is incredibly tiring — but also thrilling. Have a conversation with pretty much any travel writer ever, and you'll likely hear a similar story about the simultaneous ecstasy and exhaustion of working on the road. It's a common and well-documented duality in my industry because there's simply no escaping it — the highs and the lows go hand in hand. Most travel writers are all too familiar with the complete lack of structure that can either pump you with sky-high adrenaline or throw you off your rocker at any given moment. Jada Yuan, last year's New York Times 52 Places Traveler, got real about it in a podcast with Condé  Nast Traveler's Women Who Travel: "I don't know, I didn't have any kind of routine whatsoever. The most routine thing I could do was just sleep whenever I was tired."
I'm with Jada on the zero routine whatsoever thing, but I have found that embracing that lack of routine helps — and I highly recommend doing the same if you're in a similar situation. Rather than let the disarray take me down, my strategy is to acknowledge it and try to honor the fact that this is the time in my life when I am winging it every single day. Thinking this way has helped me appreciate the chaos, especially the random, in-between moments — because they're the ones I end up cherishing the most.
Yesterday, for example, my flip-flops broke and I had to take a tuk-tuk (auto rickshaw) ride into the local town to buy a new pair. It had rained the night before, so there were lots of puddles on the road, and my driver and I were cracking up as he was dodging all of the mud. Sitting there in the backseat of his tuk-tuk, cruising through the tropical, freshly-muddy streets of Kerala with this wonderfully happy man, I took a moment to appreciate the life phase I'm in right now, the one that has allowed me to connect with strangers all around the world. "You will never again laugh with this particular driver, on this muddy road, on these crowded, colorful streets, on this day — so take it all in," I reminded myself. Those beautiful moments of connection, those spontaneous interactions that teach you how similar we all really are, are what make the exhaustion so, so worth it. Any fellow travel writers and digital nomads out there with me on this one?!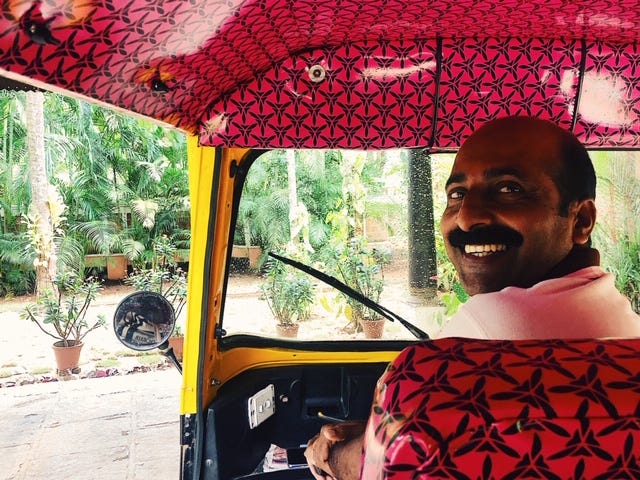 And now, for my FUNSUMPTION REPORT! (Quick reminder: This is a list of some fun things I've consumed recently, from articles to food to podcasts to books to songs and more.)
1. No trip to Japan is complete without going all in on the local cuisine. This meal, which I enjoyed at my ryokan (traditional Japanese guesthouse), was one of my favorites. We grilled our beef shortly after I took this shot!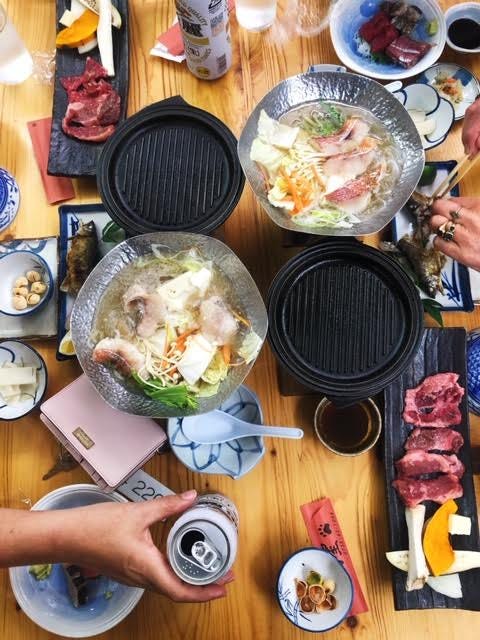 2. Train beers and 7-Eleven snacks became quite a tradition when we were traveling through the countryside. And as a total grammar geek, I couldn't stop cracking up at the Super "Dry" label on the Asahi. What are you wink-winking about, Japanese beer makers? Why the quotation marks — what else are you putting in this stuff?! I remain deeply suspicious…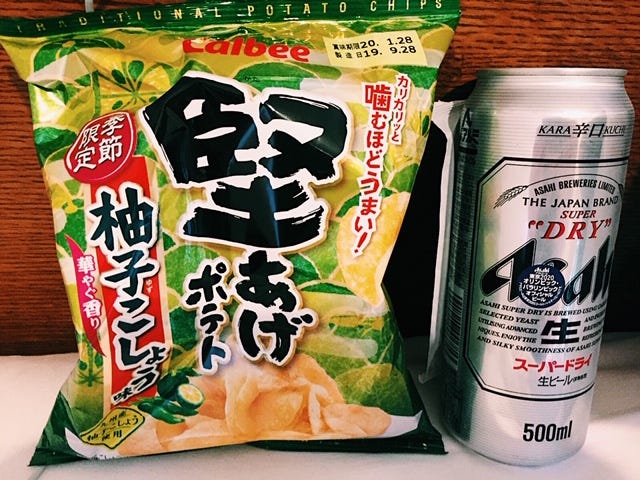 3. My friend Jo hosts an amazing podcast called Committed, where she profiles a new couple each week about what makes their marriage work. Season 3 just launched last week, and I highly recommend hopping on the Committed train if you have time! Jo is an incredible storyteller, and she also manages to find an interesting and diverse cast of characters to interview.
All right, that's all for now. Back to India — more on my time here in my next newsletter!
Until then,
Annie