Introducing Destination Wellness!
Let's get this show on the road.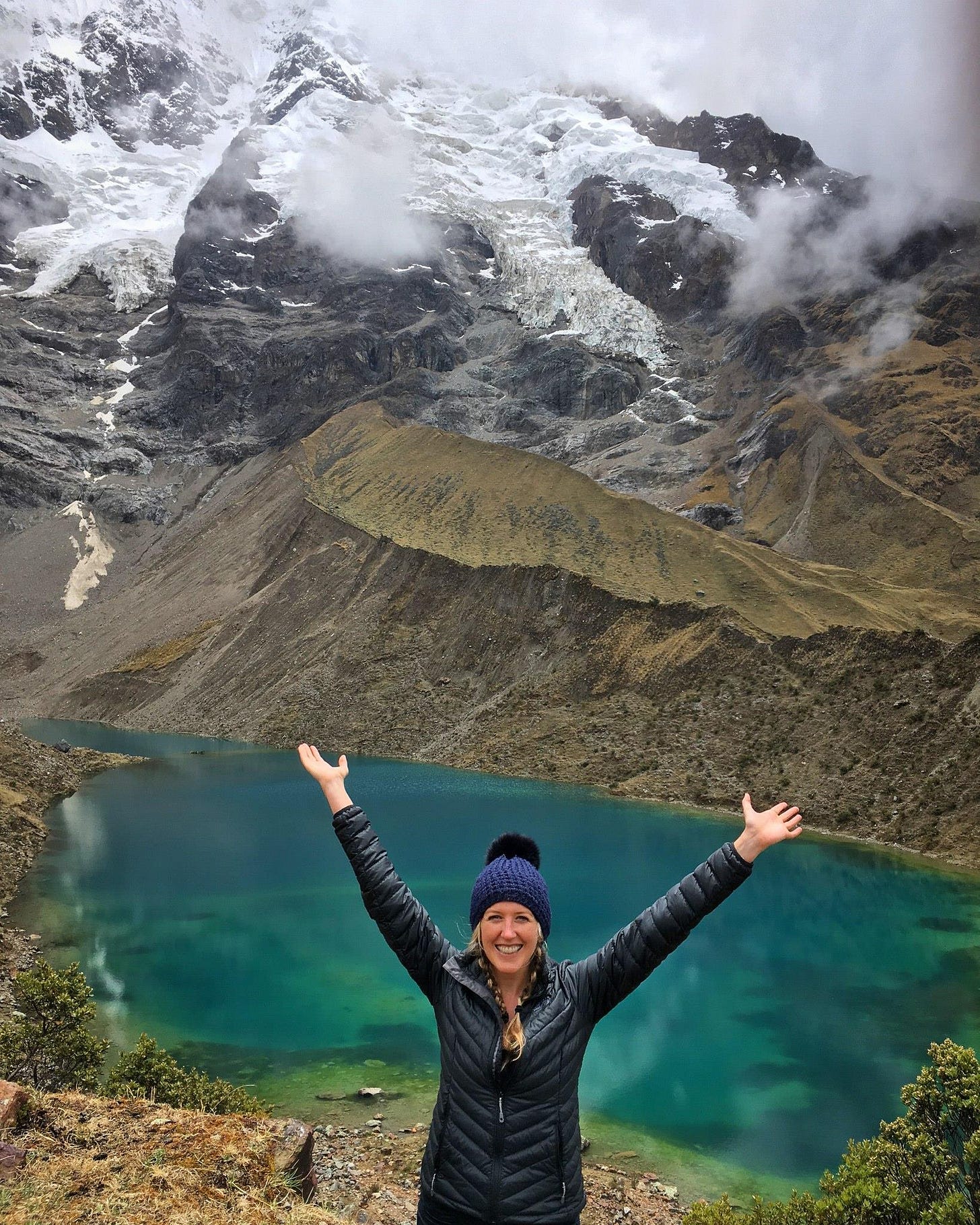 Thanks so much for taking an interest in my upcoming book, Destination Wellness. I'm so excited to report it and to write it — and to bring you all along for the ride as I do! I'll be going to six different destinations in the next five months, starting with Norway, and it means so much to me that you want to follow along as I bounce around the globe.  
To get this show started, I thought it'd be nice to introduce myself and my idea to you, just in case you don't know me directly. I'm Annie Daly, I'm 34 years old, and I live in Brooklyn Heights with my husband, Rahul. I've been working as a professional wellness and travel journalist in this crazy city since 2007, but this is my first foray into the book world, and I am PUMPED. Here's the official book announcement from Publisher's Marketplace, which is the publishing industry bulletin board that announces such things: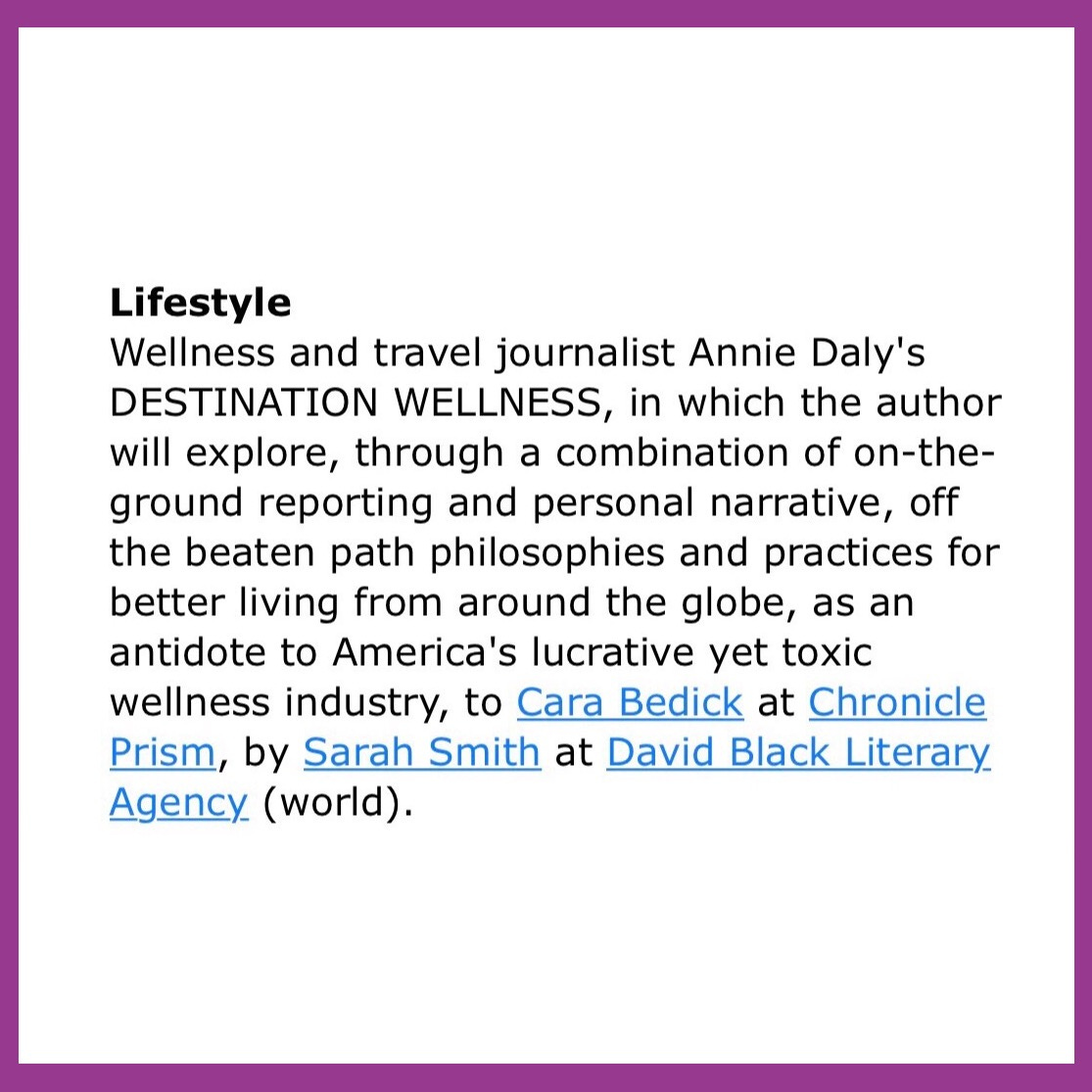 The headline here is that Destination Wellness is part travel, part wellness, and all antidote. It's no secret that the American wellness industry has gotten incredibly commercialized, with the green juice bars and the fancy athleisure and the activated charcoal everything — but I strongly believe that it doesn't have to be this way. We don't have to buy into the hype! As an avid traveler and travel editor, I've seen many smart people around the world operate in a more authentic, less commercialized way, and now I want to make them our new wellness teachers. What do they know about wellness that we don't? And how can we implement those learnings back home? I know that wellness in America is incredibly complicated, and there certainly isn't one magical, sweeping solution to the complex web of inequity, fear and problematic social policies in our country today. But there are still ways that we can learn to live better every day — and finding them for you is my number one mission for the next five months. 
My number two mission is to share the process of doing so in this newsletter. I won't be writing about the specific wellness wisdom I learn (that's sacred info reserved for the book!), but I will cover lots of other book-adjacent stuff. Like: How does one go about packing for an around-the-world solo trip through multiple climates and seasons and time zones with laptops and camera gear and audio equipment in tow?! Oh man. I have no idea, but I'm about to find out, so I'll definitely let you know. SEND ME VIBES! 
See you in Norway,
Annie